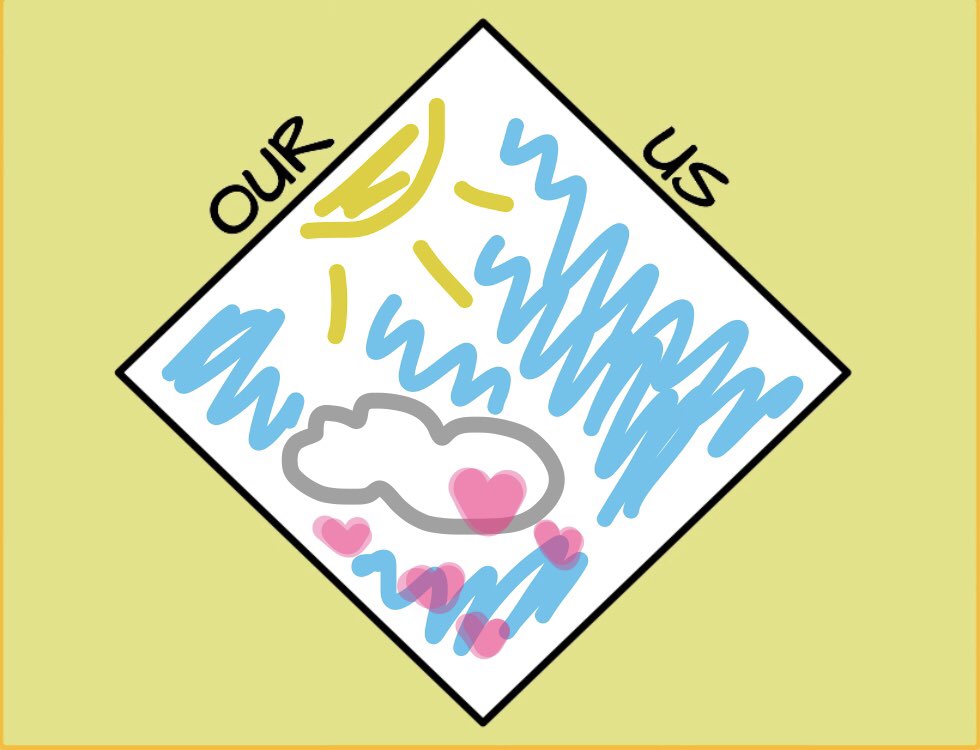 OUR US
OUR US is a tabletop role-playing game for two close people inspired by the art of Sophia Foster-Dimino. Together, the two players will explore their interpretations of themselves, their interpretations of each other, and how each perceives their relationship. This is done by reading The Script aloud with the other player and responding to drawing prompts shown on Response Sheets given to each individual. The goal of the game is to learn from each other's perspectives, not to match them, so try to keep your responses private until you are prompted to share.
The Response Sheets may be filled out in any way as long as it follows the prompts presented by The Script; Draw a literal picture on a printout of the response sheet, create a metaphorical picture with a digital art program, write a short poem, splatter paint, use dying markers or paste magazine cutouts into the spaces.

--
Thank you to Sophia Foster-Dimino for her rousing artwork and permission to create this game.
She can be found on Twitter and Instagram @hellophia
The comic that inspired this game can be found here.
Download
Click download now to get access to the following files:
OUR US -- Digital Edition.pdf
117 kB
OUR US -- Digital Edition (Script).pdf
76 kB
OUR US -- Digital Edition (Response Sheets).pdf
26 kB
OUR US -- Print & Play Edition.pdf
116 kB
OUR US -- Print & Play Edition (Script).pdf
76 kB
OUR US -- Print & Play Edition (Response Sheets).pdf
26 kB